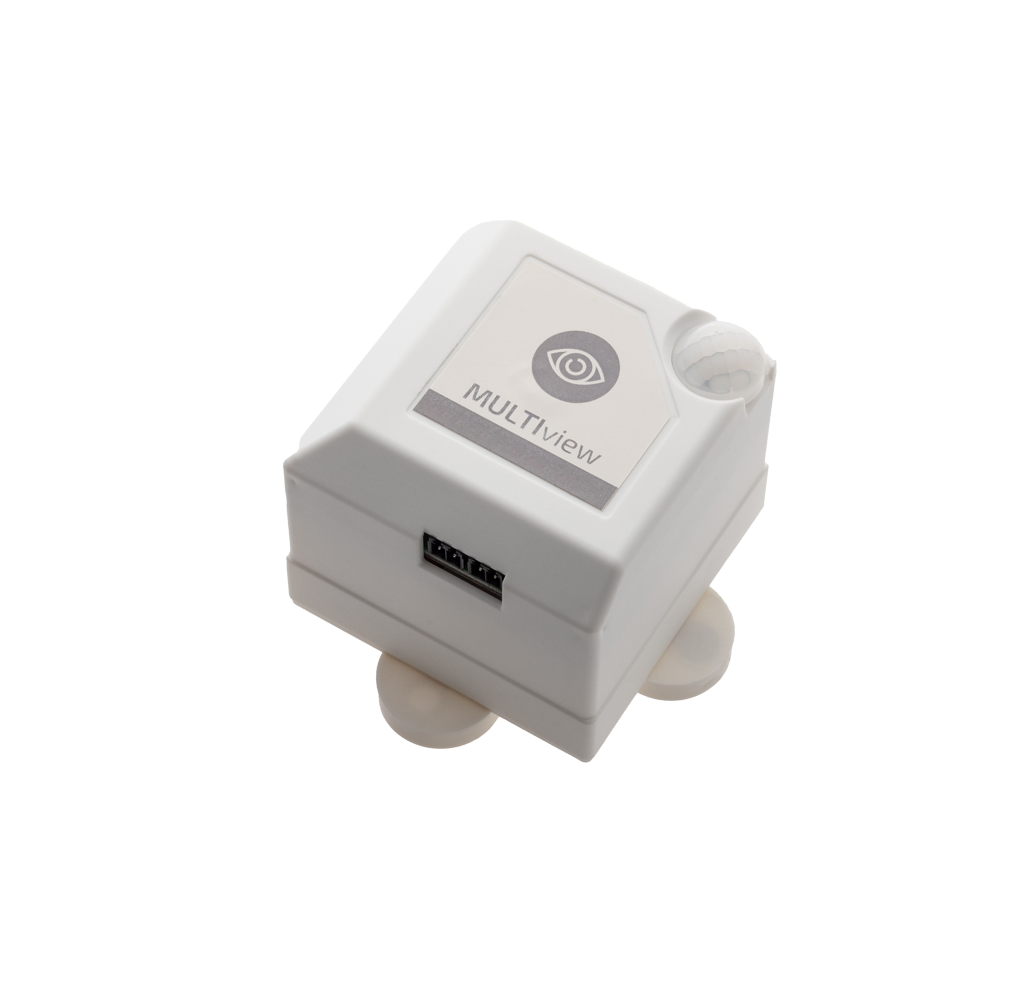 – Mobile monitoring without mains connection
– Can be used everywhere
– Immediate alarm via SMS, incl. App
– Simple programming
– Plug & play technology
– 3 sensors + 2 free contacts
– Works with standard SIM card (prepaid / contract)
Mobile room, object and function monitoring
Burglaries, moisture, power outages and the risk of frost – owners of buildings, houses and apartments as well as mobile systems often know these problems from their own experience. Thus, objects and rooms in industry and commerce such as warehouses and production halls, heating and air conditioning systems, truck beds or containers must be monitored safely and easily as must homes, holiday homes, garden sheds, motorhomes and boats in the private sector.   
Are you looking for a simple mobile remote monitoring system via a smartphone app?
With the alarm professional MULTIview from RCT, status notifications for current measured values and events can be quickly recorded. Movements in the room, changes in temperature and humidity as well as power failures are reported immediately via app or SMS. The monitor is mobile, wireless and can be used without power connection and thanks to plug & play technology is immediately ready to go.
The app "RCT easyVIEW" is available on Google Play and the App Store.  
MULTIview - The alarm pro with app
The compact transmitter unit is ready-to-use in a few steps and easy to put into operation even without expert knowledge: Insert SIM card into the device, set up the device comfortably via SMS or RCT app and activate it simply – basically plug & play – by connecting the battery pack and transmitter.
Individually parameterise
Via SMS or the RCT app you can, for example, switch individual sensors on or off , set limit values for temperature and humidity, set alarm triggers, as well as transmission times for status notifications and much more. The MULTIview can be operated with any commercially available GSM mobile phone card. To operate and set up the device, smartphone users can download the free RCT app, which can be used on both IOS and Android devices, and is available through the App Store or Google Play. Data reception works just as simply as setting up the device. All desired status notifications and alarms are sent to a destination mobile phone number of your choice and appear either as a plain text SMS or as a notification in the RCT app.
Everything in view: movement, temperature, humidity etc.
RCT has equipped the MULTIview with high quality sensor technology. As a result, temperatures of -20 to + 45 ° C and a relative humidity of 0 to 99% RH can be measured. The motion sensor works in a 360 ° circle and has a horizontal range of up to 12 m. In addition, there are two switch contact inputs (alarm contacts), for example for door and window contacts, heating or electricity failure, power failure etc.
The app "RCT easyVIEW" is available on Google Play and the App Store.