MONITOR YOUR BUSINES ONLINE
Manage your business with ease
EURO MCS Offers IOT devices and Solutions for Remote Monitoring of your business assets wether it's Tanks, Counters, Objects and more
Good Food
Good Life
we bring the
When, while the lovely valley teems with vapour around me, and the meridian sun strikes the upper surface of the impenetrable foliage of my trees, and but a few stray gleams steal into the inner sanctuary
Grilled beef steak
Main courses
Pan Cake
Desert
Chicken
Main courses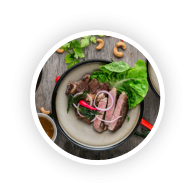 Great Tastes
Smell Good
food & feelings
When, while the lovely valley teems with vapour around me, and the meridian sun strikes the upper surface of the impenetrable foliage of my trees, and but a few stray gleams steal into the inner sanctuary
Grilled beef steak
Main courses
Pan Cake
Desert
Chicken
Main courses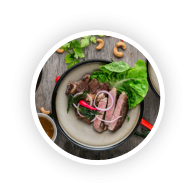 SIMPLIFY YOUR BUSINESS WITH IOT
We support energy suppliers, gas station operators, municipalities, property manager and industrial companies with efficient digitization of their business processes in the energy world.
IoT solutions focused on remote monitoring of tanks, counters and objects
Save time and costs through automated data collection of all your tank contents and meter readings. Optimize logistics routes for your tanker fleet. Analyze energy consumptions and identify savings potentials. Reduce downtimes of heating systems and technical equipment by immediate targeted alerting.
Your tank in the "Internet of Things" with intelligent plug & modules
Check the fill level and consumption of your liquid gas, heating oil or water tank at any time via App on your smartphone or PC. Receive an alert in case of minimum fill level, overfill or leakage. Digitalize your tank simply by plug & play with LEVELview tank level monitoring.
TRANSMITTER & TELEMETRY MODULES ACCORDING ATEX GUIDELINES
Well established systems or exclusive hardware engineering
Use our field-proven sensors and transmitter modules or implement individual monitoring projects by adapting special sensors and transmission technologies.
You have an idea for a completely new product, but no expertise for developing solutions with explosion protection? Our mission is: Where others stop, we start!  Thus EURO MCS is a sought-after engineering partner in the industry. We develop exclusive hardware solutions for individual, global requirements for well-known leading companies for example in the pharmaceutical and chemical industries.
Web Services for Data Management
Standard Euro MCS Monitor 
All tanks, meters, temperatures and object data
at a glance in the EURO MCS Monitor Web Application
for comprehensive monitoring, targeted alerting
and insightful analysis
Standard platform EURO MCS Monitor
The EURO MCS IoT platform is a cloud-based solution for applications on the "Internet of Things" in the energy world. Within this environment, all data from countless EURO MCS IoT devices can be recorded, saved, evaluated and exported.
By analyzing the data, insights can be gained that make wee-founded strategic decisions much easier and enable the development of new business models.
Customized platforms
Would you like to reflect the visual appearance of your company in the EURO MCS Monitor platform for your customers and employees? We design the application with your company logo according to your design requirements and strengthen your corporate identity.
Would you like additional functions or an exclusive software application? EURO MCS's team of programmers will design and implement your customized solution hand in hand with you.
Service Apps for mobile tank- and property monitoring, logistics and energy management
With the mobile version of the EURO MCS (RCT Monitor App), you can keep an eye on your tank and object data on your smartphone or tablet anytime and anywhere. In case of events, you will be alerted immediately by push notification, SMS or email. With the development of customized service apps, we also offer you a great potential of further options for your customer service, for tanker drivers and logistics, for caretakers and service employees.
EURO MCS optimizes your processes, makes your business easier and more manageable – and develops solutions for new business models for you.
Feel free to contact us for some question or further information or an individual offer?